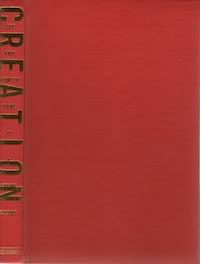 Books by Steve Grand
More Science and Technology
DESCRIPTION

Describes, from a computer boffin's perspective, what constitutes consciousness, intelligence and even a soul. Grand is responsible for one of the closest approximations to Artificial Life, the cyberspatial entities called Norns.

Hardback without dust jacket, 230 pages, 520 grammes
Weidenfeld & Nicolson, 2000
ISBN 9780297643913 (0297643916)

CONDITION and NOTES
Good: Some page browning; some staining/spotting to text block edges.

OUR PRICE £1.95 ($2.69, €2.28 - indicative conversion only)

Shipping: £3.45 (UK - other countries will be shown at checkout)

TOTAL £5.40 (including standard delivery to UK addresses)

Out of Stock

You could see whether amazon.co.uk or Biblio.com has a copy in stock.