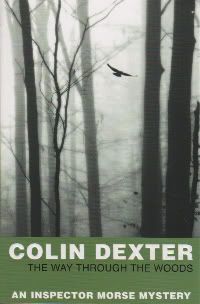 Books by Colin Dexter
More Fiction
DESCRIPTION

They called her the Swedish Maiden - the tourist who disappeared on a hot summerís day somewhere in North Oxford. Twelve months later, on holiday in Lyme Regis, Chief Inspector Morse is startled to read a tantalizing article in íThe Timesí about the missing woman.

New Paperback, 320 pages, 280 grammes
Pan Books, London, 2007
ISBN 9780330450805 (0330450808)

CONDITION and NOTES
New


Warning: number_format() expects parameter 1 to be double, string given in /home/mwlscom/public_html/shop/header.html on line 192
LIST PRICE £8.99
OUR PRICE £4.95 ($6.78, €6.09 - indicative conversion only)

You save £4.04 (45%)

Shipping: £3.45 (UK - other countries shipping speeds)

TOTAL £8.40 (including standard delivery to UK addresses)

Out of Stock

You could see whether amazon.co.uk or Biblio.com has a copy in stock.