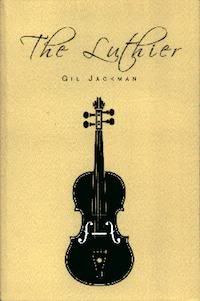 Books by Gil Jackman
About Gil Jackman
More Fiction
DESCRIPTION

Antonio Stradivari is the acknowledged leader in the art of the luthier, or violinmaker. How did he acquire his skills? What if he had been visited one dark night by a sinister figure out of myth and legend?

New Paperback, 408 pages, 695 grammes
BookSurge Publishing, 2008
ISBN 9781419692291 (1419692291)

CONDITION and NOTES
New.

LIST PRICE £15.42
OUR PRICE £14.99 ($20.69, €17.54 - indicative conversion only)

Shipping: £3.45 (UK - other countries will be shown at checkout)

TOTAL £18.44 (including standard delivery to UK addresses)

Out of Stock

You could see whether amazon.co.uk or Biblio.com has a copy in stock.