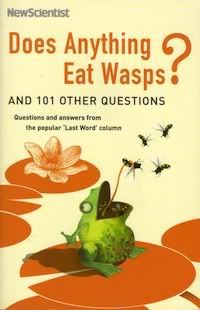 Books by Mick O'Hare (editor)
More Science and Technology
DESCRIPTION

Presents a collection of the best questions that have appeared in the New Scientist's Last Word column. Includes: why can't we eat green potatoes; why do airliners suddenly plummet; and - does a compass work in space.

Paperback, 224 pages, 215 grammes
Profile Books, 2005
ISBN 9781861979735 (1861979738)

CONDITION and NOTES
Good: Some minor page browning, otherwise very good.

OUR PRICE £0.50 ($0.69, €0.62 - indicative conversion only)

Shipping: £1.95 (UK - other countries shipping speeds)

TOTAL £2.45 (including standard delivery to UK addresses)

This shop is being relocated and will be closed until further notice.