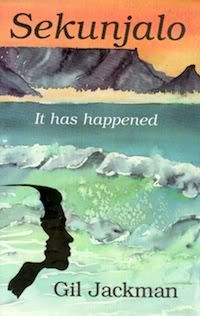 Books by Gil Jackman
About Gil Jackman
More Fiction
DESCRIPTION

Phillip O'Brien, a black author is commissioned to write a book about the fall of apartheid in South Africa. He meets a blonde photo-journalist and they enquire into the death of a black English reporter...

New Hardbackback with dust jacket, 166 pages, 340 grammes
Lazarus Press, 1997
ISBN 9781898546191 (1898546193)

CONDITION and NOTES
New.


Warning: number_format() expects parameter 1 to be double, string given in /home/mwlscom/public_html/shop/header.html on line 192
OUR PRICE £14.99 ($20.54, €18.44 - indicative conversion only)

Shipping: £3.45 (UK - other countries shipping speeds)

TOTAL £18.44 (including standard delivery to UK addresses)

Out of Stock

You could see whether amazon.co.uk or Biblio.com has a copy in stock.